Our success stories show how InfoCompass has helped law firms streamline their records management processes.
---

"I think the biggest benefit was having Nitza, who had done this before with law firms and other companies, giving us a direction to move in where we didn't necessarily even know where to start. We had a presentation in front of us that gave us every step of the way and having somebody here to walk us through this, answering questions, being very available, very easy to work with, and it just it helped us move forward with a project that needed a lot of work. I would highly recommend working with InfoCompass and we saw what we wanted, we knew the results that we wanted, and need to help us get to them very seamlessly. Nitza also reviewed our file retention policy and made some great recommendations too, that was very helpful in that area as well. Things that we didn't really consider, not having Nitza's background and experience, it's always beneficial having somebody that isn't in the thick of it to look at it and give not only suggestions, but good suggestions on a direction that we were trying to move and it was very helpful."
Cheri Blethen | IT Manager
---
---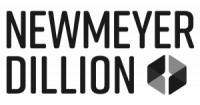 "Honestly, my very first call was to our rep at iManage. I asked them, "who is the best company out there to support a product with the IRM component". I didn't stop there, I also contacted peers in the industry. I was on a random call about something else with another law firm and we started talking about Records Management. I was bemoaning my records management upgrade and they themselves had in fact used InfoCompass to do the IRM and they provided great praise so I pretty much knew instantly at that point that when someone can randomly tell me without me even asking, that's the company that I want for us doing the work. Coincidentally we were in talks with InfoCompass at the time regarding IRM. Like I said, I knew I was in the right hands with InfoCompass. I really appreciated Nitza's no-nonsense cut to the chase project management, and communication. I can tell you myself that our team absolutely loved working with everybody on the team."
Bill Coapman | Information Technology Manager
---

---
"I was surprised that they were able to move and conceptualize our old system as well as they did. InfoCompass had the ability to grasp any technology we were working with in a short period of time and the design advice from them was amazing. They could have said sure, it's up to you guys at so many times, but Nitza, in particular, would sit down and walk us through things she had seen in the past and believed would work best based on what she had observed with us. She was well-advised."
"It'll make you resent working with your other vendors. This is the kind of thing you hear about and read about but seeing it in action really opens your eyes. This is quite simply best in Class! I didn't feel like I was paying the correct price. Because of the level of detail and attention she was going to give it, I would have expected Nitza's price to be far greater than the others. If I were giving advice to someone who was just getting started, I would recommend they pay close attention to Nitza's design process and think it through thoroughly. Set up a touch point with Nitza and she will walk you through it if you don't understand something."
Read the Full Interview
Jason Landers | Chief Information Officer
---

---
"Nitza and Sabrina, as well as the rest of the team all stood out. We had underestimated the scope of the project. In my perspective, the project seemed smaller then it actually was. Nitza pointed us in the proper direction when we sat down and looked at all the people and things that would be involved. She was the one who led the way. She took a potentially challenging project and made us confident in our ability to work with it and with her. Without someone directing us the way she did, it may have been a lot harder and more challenging."
"Be confident that it will be done correctly. I think Nitza has the experience and the know-how to ensure that the process is successful. She knows more about records management than most people. I would say, anyone who goes with her should be confident that it will be successful."
---
Don Kerr | Director of Information Technology
---


---
"When another database problem arose for Barnes and Thornburg, I hired InfoCompass to help. They solved an end of life problem for an old software in our Chicago office by converting the office's records into IRM. They helped us make IRM the standard system across all of our offices. InfoCompass identified some areas that needed to be fixed and smoothly transitioned us from our old system into IRM. They also captured all of our audit information which is the bread and butter of our records management.
InfoCompass truly understands the back end of IRM and has a skill set concerning IRM systems that is hard to find. They integrated the designs and knew what we were trying to capture. They have a strong knowledge of records management which they portrayed throughout the project. I would recommend that anyone going from ARM to IRM use InfoCompass Business Solutions."
Stacy Bales | Director of Technology Innovations
---

---
"I have had the opportunity to work with Nitza over the last number of years including in the design and implementation of the iManage Records Management application. Nitza's experience in Records Management and with the iManage IRM product was critical to the success of our deployment. Nitza is well versed in the management of physical and electronic documents and understands the best practices and workflow necessary in their administration. She was able to provide us the knowledge as well as tangible deliverables necessary for our deployment and retention strategies. It was a pleasure to work with Nitza."
---
Robert McLaughlin | Director, Records Management
---
---
"The wealth of knowledge was beneficial, especially for me, since I was new to the industry. InfoCompass offers resources and vast information to be available with answers and help work out issues. The ability to discuss whatever issues were pressing or of most relevance at that time was the best part of my experience. We were billed for Time and Materials, which was excellent. We were not pressured in any way. InfoCompass was great to work with and very knowledgeable."
Christopher Hockey, Ed.D, IGP | Director of Records and Enterprise Content | Information Services
---

---
"I have no hesitation in giving Nitza Medina-Garcia and the InfoCompass team my highest recommendation. Nitza had conducted previous training classes for us, so when it was time to launch our newly implemented IRM system, our users specifically asked for Nitza. Due to Covid-19 we had to reschedule our week-long training session several times and Nitza was extremely accommodating. She patiently worked with us on putting together a customized training program, tailored to our unique needs. Nitza is clearly an SME in records management solutions, and she delivers the training in a clear and concise manner. Nitza also went above and beyond her duties as a trainer in helping us find and resolve any remaining system issues or suggesting proper workarounds. I would like to thank Nitza and the InfoCompass team for all their help, and look forward to working with them soon."
Rafi Peltekian | Senior IT Project Manager
---

---
"The Historical Records Commissioners were very complimentary on your work and indicated that InfoCompass continues to provide a very high quality product with great insight and a thorough understanding of the needs of the historical records collection."
Dianne E. Luna, C.P.M. | Solano County Central Services Manager (Former)
---


---
" We had a great experience setting up the prepaid ticket. It was really easy to schedule. We got help with everything we needed"
McKenna Wulker | KM Records Supervisor

"Please consider this letter my highest personal and professional recommendation of Nitza Medina-Garcia and InfoCompass Business Solutions. Her recent evaluation and recommendations for our law firm were of the highest quality. Ms. Medina-Garcia was very precise and detailed in her initial interviews with our staff. She competently examined our operation and was able to identify key areas where we could improve our organization. We have recently started to implement these suggestions and are excited by the positive changes already noted as a result of her evaluation.
Nitza Medina-Garcia has a rare talent of being able to see the overview of an operation and then make real, detailed, day-to-day suggestions and changes in procedures that help a business to run more efficiently. Her professional nature help assure us that this would be a worthwhile endeavor.
I highly suggest using Nitza Medina-Garcia and InfoCompass Business Solutions to evaluate your business needs and direction."
Cynthia K. Epley | Litigation Paralegal/Office ManagerManagement