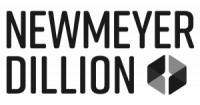 What was it like before you had our services?

I inherited the system when I came in as the IT Manager. The system was not maintained, and we had a lot of complaints about integration and data updates. We had also gone through an accounting upgrade that linked our client matter number information. Unfortunately, the company that had done the process had not taken into consideration the communication with the IRM system, so we hired InfoCompass as the premier provider based on research at various levels to solve our IRM problem which was in fact fixed by this project.
Where did you start looking for InfoCompass or any other company you were researching?

Honestly, my very first call was to our rep at iManage. I asked them, "who is the best company out there to support a product with the IRM component". I didn't stop there, I also contacted peers in the industry. I was on a random call about something else with another law firm and we started talking about Records Management. I was bemoaning my records management upgrade and they themselves had in fact used InfoCompass to do the IRM and they provided great praise so I pretty much knew instantly at that point that when someone can randomly tell me without me even asking, that's the company that I want for us doing the work. Coincidentally we were in talks with InfoCompass at the time regarding IRM. Like I said, I knew I was in the right hands with InfoCompass. I really appreciated Nitza's no-nonsense cut to the chase project management, and communication. I can tell you myself that our team absolutely loved working with everybody on the team.
What was it about our services that made them stand out?

Everything at every level. Having been a consultant in my past, I appreciated Nitza's layout of project tasks, statement of work, and details of what was going to be needed. She didn't only answer my questions about what needed to be done, but she also shared her knowledge of the entire process, which was prompted by the fact that, oh, by the way, you'll need to do this, this, and this. Because of my naivety, she knew this and brought it up before I asked. I'm hiring a company because they should know a lot more than I do and she in fact did bring all that to the table. I can also say that Calvin did that, and Sabrina did that too. Everything was all so very well documented. It was very clear cut. The weekly meetings we did were direct and straight to the point. They didn't waste any time. To that degree, I can appreciate the efficiency. When I was a consultant, that is the way I wanted to do something. When someone was hiring me to do a specific job, do it right and know all the pieces. When I'm looking for someone to do work for me now, I'm looking for all those same attributes. She and the whole team brought all of that to the table.
What has exceeded your expectations since working with us?

Every level surpassed my expectations. Based on the feedback I'd already received on InfoCompass and Nitza, I was confident that it would be excellent. Everything was completed in a fairly short period of time. It was all so well-organized. Projects of this magnitude are prone to experiencing delays of a few days or weeks. In the technological arena, it appears to be unavoidable. That was not the case. The team rapidly fixed even what I would have considered a major issue. It seemed as if everyone was one step ahead of the game. It demonstrates the team's expertise and knowledge that they were prepared for the worst-case scenario.
What would you tell someone who's considering our business?

Stop looking and just sign with them. If you have Records Management work that needs to be done, you've just found the best company to handle that job and you will not be disappointed.
Was there anything we could have done differently?

No, I can't think of a single thing.
Would you refer InfoCompass to other clients?

I already have. I've had a handful of people ask, and I've told them that they should contact InfoCompass. These are long-term firms, and I basically said, "When you're ready, call InfoCompass." Absolutely.
What would you say about InfoCompass to others?

If you want the best team to handle the job with the best knowledge and processes, this is the company that you want implementing your records management solution.
Would you be willing to serve as a reference for us?

Absolutely…undoubtably.